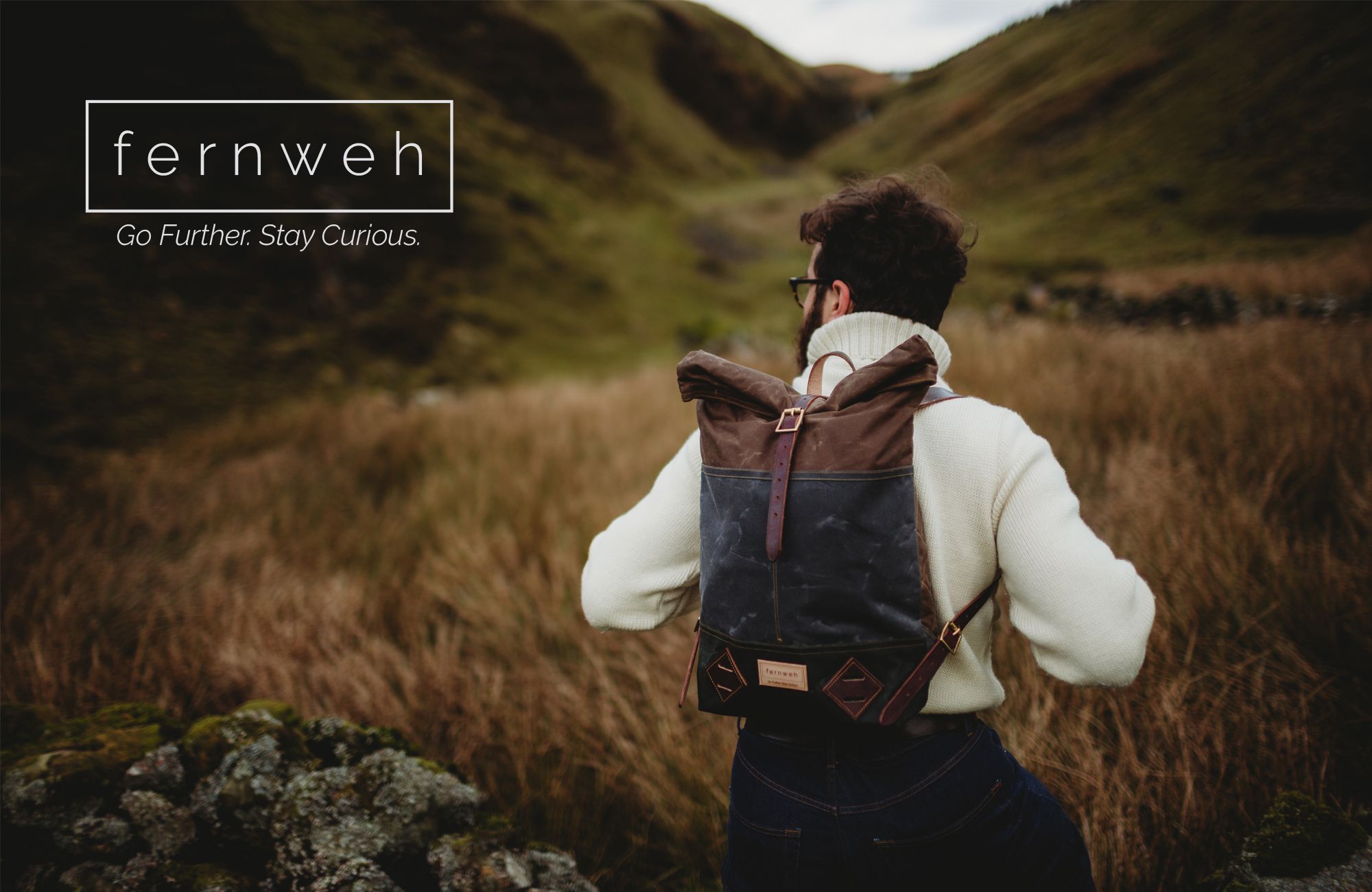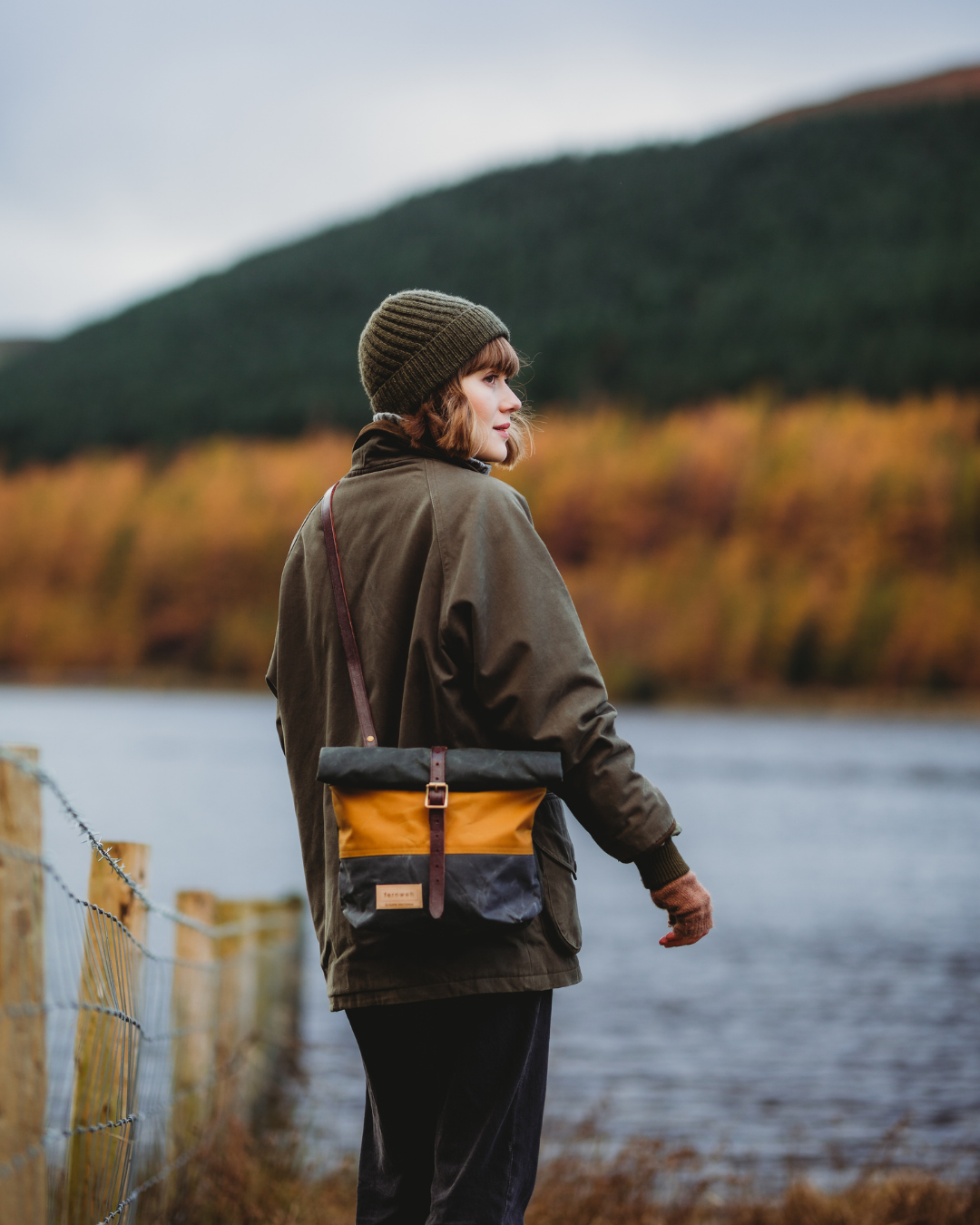 Slowly crafted waxed canvas bags, inspired by a passion for adventure.
Fernweh was founded in 2014, by Fashion Design graduate Laura Sherriffs. Laura creates handcrafted waxed canvas bags and accessories inspired by her own love for the outdoors and adventure. She is particularly inspired by the Scottish landscape and the colour palette of the Cairngorms and North East coastline. This inspiration is used to create handcrafted, rugged, purpose driven bags and accessories to bring a little bit of adventure into everyday life.
Laura uses waxed canvas produced right here in Scotland to tie her work directly to the land it is inspired by. Fernweh use the highest quality fabrics and leathers, from UK suppliers who are responsible within their own supply chains, supporting the UK heritage textile industry. Fernweh's signature fabrics are Scottish waxed canvas and oak bark tanned leather, from the UK's only remaining oak bark tannery, utlising hard wearing, durable fabrics to create products with longevity.
Laura is passionate about creating a responsible business with Fernweh, with minimal environmental impact, using zero waste design methods to minimise fabric waste, and repurposing any offcuts to create one off pieces. £1 from each sale is also donated to Trees For Life, who are helping to rewild the Caledonian Forests in Scotland.
All items are handmade to order in my studio in Aberdeen.
Address
Aberdeen
United Kingdom
Apparel

Eco & Ethical

Fashion Accessories

General Gift

Scottish Gifts