Angela Learoyd Studio Jeweller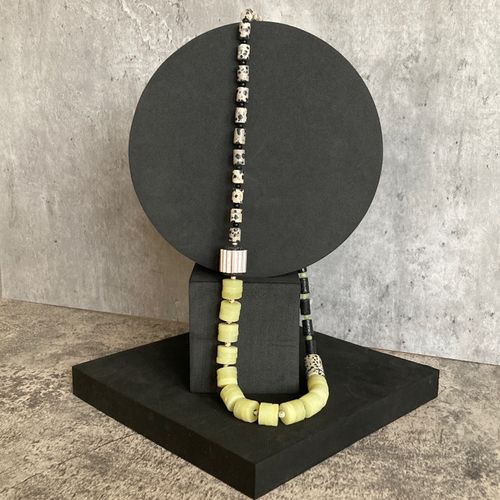 Jewellery which makes an understated statement!
​Textured and formed silver jewellery combined with interesting and unusual semi-precious gemstones.
---
Angela makes themed, evolving collections which include necklaces, pendants, earrings, bracelets, rings and cufflinks.
The gemstones used in her collections continually change to provide interest and variety.
She often starts with the stone itself and this informs her design process. Texturing silver enables her to echo the markings of the stone. Angela use silver sheet, tube and wire to form her shapes.
The metalsmithing techniques used are doming, swaging, press forming and corrugation, which allow Angela to produce three dimensional, sculptural shapes.
Her aesthetic is modern and bold with simple clean lines. Her pieces are comfortable and wearable. They are often matt with subtle colourings.
Angela's work has been sold in shops and galleries throughout the UK since 2006.
.
Address
Stirling
United Kingdom
Fashion Accessories

General Gift

Jewellery & Watches

Scottish Gifts