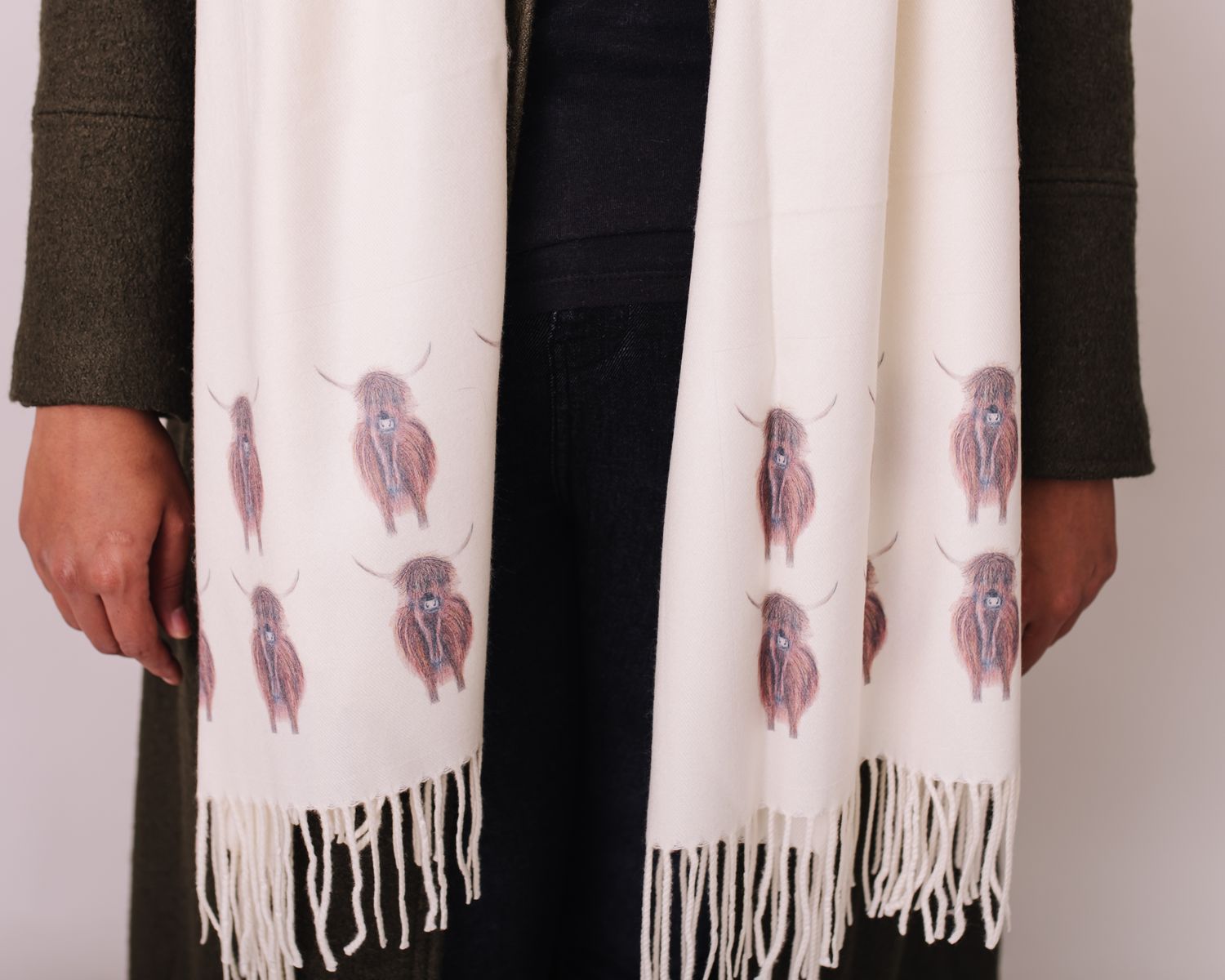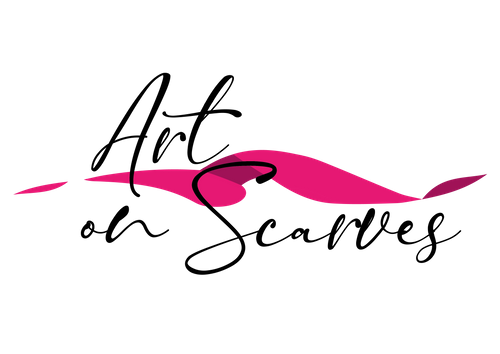 Art on Scarves supply beautifully luxurious Cashmere Blend and Chiffon scarves that have been hand printed with the original and rather whimsical drawings of artist, Lucy Hay.
Address
Abergele
United Kingdom
Beautifully silky Eco Scarves, recycled from PET Plastic Bottles and pinted with our own designs and paintings.

These incredibly popular Hairy Coos look fabulous on Cashmere Blend Scarves and can be handprinted on cream, caramel and saffron.

A must have accessory for Winter.  These sparkly pine cones look stunning on a variety of different shades of luxurious Cashmere Blend Scarves.

A perfect gift for Christmas, these cute Robins can be hand finished with a touch of sparkle giving them that little bit of sophistication when handprinted on cream, caramel and grey Cashmere Blend Sc ...

Our Whimsical Hare design looks great handprinted onto either cream or caramel super soft Cashmere Blend Scarves.

The ever popular Dragonflies are handprinted on super soft grey or cream Cashmere Blend Scarves.   Available in a light and incredibly soft cream or grey as well as the slightly thicker grey Cashmere ...
Apparel

Fashion Accessories

General Gift

Scottish Gifts